Annual Conference Planning Committee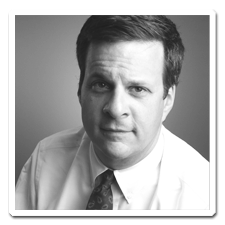 I enjoy every Council on Foundations conference, but I have a special fondness for the Annual Conference. It's the one time each year that foundations, philanthropists, and grantmakers of all types come together to network and learn from one another. That makes the Annual Conference the perfect place to renew old acquaintances and make new friends.
Our conference theme is "Windows"—a metaphor for encouraging a spirit of transparency, honesty, openness, and candor in the field of philanthropy. In that spirit, we asked for your help in designing a conference that would attract community, family, corporate, independent, and global foundations.
And you've delivered! Check out what's in store: how technology is changing your world...using data to advance your mission...CEO "speed dating"...new approaches to partnerships with corporations…digital age giving...cross-cutting global issues... and many more.
Once we've whetted your appetite,
register
by February 25 to receive a $150 discount!
See you in Philadelphia, April 10-12!
Kevin Murphy
Chair, 2011 Annual Conference Planning Committee
President, Berks County (Pennsylvania) Community Foundation
Planning Committee Members:
Chair: Kevin K. Murphy
, president, Berks County Community Foundation
Denise McGregor Armbrister
, MBA, executive director, Wachovia Regional Foundation
Richard D. Burns
, chief operating officer, Arcus Foundation
Keith Burwell
, president and CEO, Toledo Community Foundation
Carly Dawn Hare
, director of development/board member, Native Americans in Philanthropy
Pam Harris
, executive director, Grantmakers in Film + Electronic Media
Wendy Ramage Hawkins
, executive director, Intel Foundation
Feather O'Connor Houstoun
, president, William Penn Foundation
Judith Jennings
, executive director, Kentucky Foundation for Women
Debra A. Kahn
, executive director, Delaware Valley Grantmakers
Peter Laugharn
, executive director, Firelight Foundation
Meryl Levitz
, president and CEO, Greater Philadelphia Tourism Marketing Corp.
Antoinette M. Malveaux
, managing director, Casey Family Programs
Stephanie McGencey
, executive director, Grantmakers for Children, Youth and Families
Dominik Mjartan
, vice president, Southern Bancorp
Praveen Prasad
, development specialist, TrustAfrica
Jared T. Skok
, MPA, senior manager, The Blue Foundation For A Healthy Florida
Allison Sole
, deputy director, 21/64 at The Andrea and Charles Bronfman Philanthropies
Nina Stack
, president, Council of New Jersey Grantmakers
L. Benjamin Starrett
, executive director, Funders' Network for Smart Growth and Livable Communities
R. Andrew Swinney
, president, The Philadelphia Foundation