Thank You for Joining Us in Philadelphia!
Thank you for attending the Council on Foundations' Annual Conference. Great conferences aren't created by council staff or planning committees—they're created by the active participation of the people who attend. This was a great conference!

At the opening session, Tony Proscio challenged us to be clear in our conversations and honest and transparent in how we discuss our work. We closed with Philanthropy on Trial—perhaps one of the most honest and transparent debates in history about the effectiveness of our sector.
In between, we created many conversations that will clearly continue beyond our time together in Philadelphia.

In that spirit, we're pleased to provide you a set of "Philanthropy Buzzword Bingo Cards." We created these for the conference planning committee last fall and thought you might like a set. We hope this will be a fun way for you to engage your colleagues in the spirit of our conference.
And we hope to see you at next year's conference, April 29-May 1, in Los Angeles!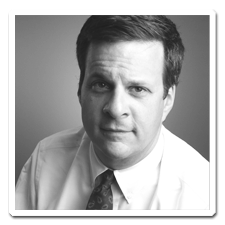 Kevin K. Murphy
Chair, 2011 Annual Conference Planning Committee
President, Berks County Community Foundation