Plenary Speakers

Opening Plenary: Are You Meeting the Challenges of Today's Philanthropy?
Sunday, April 10, 11:30 a.m.-1 p.m.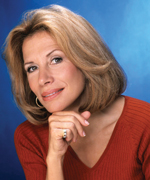 Claire Gaudiani
Adjunct Professor, Robert F. Wagner Graduate School of Public Service at New York University; Senior Fellow, the Institute for American Values
Prior to taking positions at the Robert F. Wagner Graduate School of Public Service and the Institute for American Values, Gaudiani was a senior research scholar at Yale Law School and president of Connecticut College. She holds 10 honorary doctorates and was awarded the Henry Rosso Medal for distinguished service to philanthropy from the Center for Philanthropy at Indiana University. Gaudiani is the author of 2010's "Generosity Unbound: How American Philanthropy Can Strengthen the Economy and Expand the Middle Class," "Generosity Rules! A Guidebook to Giving," and "The Greater Good: How Philanthropy Drives the American Economy and Can Save Capitalism."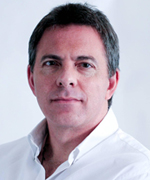 Dan Pallotta
Expert on Innovation in the Nonprofit Sector and a Pioneering Social Entrepreneur
Pallotta is a leading expert on innovation in the nonprofit sector and a pioneering social entrepreneur who is the author of the bestseller "Uncharitable: How Restraints on Nonprofits Undermine Their Potential." He is also the founder of Pallotta TeamWorks, whose untimely demise in 2002—after changing the fundamental paradigm for civic engagement in and fundraising for important social causes such as AIDS and breast cancer—is detailed in "Uncharitable." Pallotta is the recipient of the Liberty Hill Foundation Creative Vision award, the Triangle Humanitarian of the Year award, and the Albany State University International Citizen of the Year award.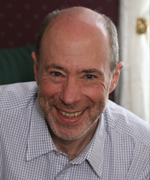 Tony Proscio
Writer and Consultant to Foundations and Major Nonprofit Organizations on Planning, Evaluation, and Communications
Proscio is a writer and a consultant to foundations and major nonprofit organizations. He offers strategic consulting on program design and evaluation, branding and messaging, and policy analysis and development. He is co-author, with Paul S. Grogan, of the book "Comeback Cities: A Blueprint for Urban Neighborhood Revival." He is also the author of "In Other Words," "Bad Words For Good," and "When Words Fail," three essays on civic and philanthropic jargon. In the 1990s Proscio was associate editor of The Miami Herald, where he was lead editorial writer on economic issues and wrote a weekly opinion column.

Monday Breakfast Plenary - In Decline or Just Shifting? The News Media and Philanthropy
Monday, April 11, 7:30-9 a.m.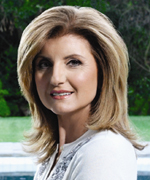 Arianna Huffington
President and Editor-in-Chief, Huffington Post Media Group

In addition to overseeing her eponymous media group, Huffington is a nationally syndicated columnist and author of 13 books. She is also co-host of "Left, Right & Center," public radio's popular political roundtable program, and "Both Sides Now," a weekly syndicated radio show. In May 2005, she launched The Huffington Post, a news and blog site that is one of the most widely read, linked to, and frequently cited media brands on the Internet. In 2006, she was named to the Time 100, Time magazine's list of the world's 100 most influential people.

Tuesday Breakfast Plenary and Membership Meeting - Philanthropy and Pluralism: Diversity that does not Divide
Tuesday, April 12, 7:30-9:30 a.m.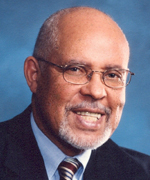 Ambassador James A. Joseph
Professor of the Practice of Public Policy Studies and Executive Director of the United States – Southern Africa Center for Leadership and Public Values, Duke University
View Joseph's plenary remarks.
Nominated by President Bill Clinton and confirmed by the U.S. Senate in December 1995, Joseph was the first and only American ambassador to present his credentials to President Nelson Mandela. In 1999, President Thabo Mbeki awarded him the Order of Good Hope, the highest honor the Republic of South Africa bestows on a citizen of another country. Joseph has had a distinguished career in government, business, education, and philanthropy. He has served as president and CEO of the Council on Foundations, under secretary of the interior, vice president of Cummins Engine Company, and president of the Cummins Engine Foundation.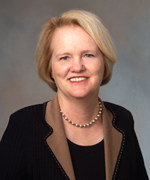 Carol S. Larson
Board Chair, Council on Foundations, President and CEO, The David and Lucile Packard Foundation
Larson joined the Packard Foundation in 1989 as director of Research and Grants, Law, and Public Policy at the foundation's Center for the Future of Children. Before becoming president and CEO in 2004, she served as director of Programs and as vice president. Prior to joining the foundation, she was a partner in the Los Angeles law firm of O'Donnell and Gordon. Larson currently is board chair of the Council on Foundations and is on the board of American Leadership Forum–Silicon Valley. She received her undergraduate degree from Stanford University and her law degree from Yale Law School.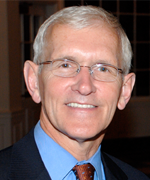 Steve Gunderson
President and CEO, Council on Foundations
Gunderson became president and CEO of the Council in 2005. Before that, he was the senior consultant and managing director of the Washington, D.C., office of The Greystone Group. He previously served three terms in the Wisconsin State Legislature and 16 years in the U.S. Congress, where he was a recognized leader on agriculture, education, employment policy, health care, and human rights issues. The lead author of "The Jobs Revolution: Changing How America Works," Gunderson is recognized for his insight and analysis on the national political issues of the day. He is a graduate of the University of Wisconsin–Madison.

Tuesday Closing Plenary - Philanthropy On Trial
Tuesday, April 12, 12-1:30 p.m.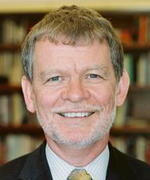 Gara LaMarche
President and CEO, The Atlantic Philanthropies
View LaMarche's Opening Remarks for the Prosecution
Before joining Atlantic in 2007, LaMarche was vice president and director of U.S. programs for the Open Society Institute and associate director of Human Rights Watch and director of its Free Expression Project. He is the author of numerous articles on human rights and social justice issues and is the editor of "Speech and Equality: Do We Really Have to Choose?" LaMarche teaches at New York University's Wagner School of Public Service. He serves on the boards of StoryCorps, The White House Project, the National Committee for Responsive Philanthropy, and the Leadership Council of Hispanics in Philanthropy.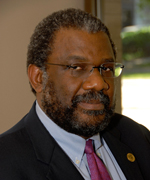 Ralph R. Smith
Executive Vice President, The Annie E. Casey Foundation
Opening Remarks for the Defense
As the Casey Foundation's executive vice president, Smith provides day-to-day leadership and management. Previously, as its senior vice president and director of planning and development, he helped create a plan to help communities improve outcomes for children by strengthening families and neighborhoods. Prior to joining the Casey Foundation, Smith was a member of the law faculty at the University of Pennsylvania. He serves on the boards of a number of organizations, including the Foundation Center and the Wachovia Regional Foundation, and is a former board chair of the Council on Foundations.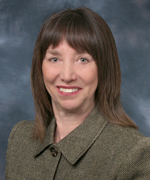 Hon. Jane Cutler Greenspan (Retired)
Neutral Panelist, JAMS
Greenspan joined JAMS, the largest private alternative dispute resolution provider in the world, following a distinguished judicial and legal career that spans more than three decades. She served as a justice of the Supreme Court of Pennsylvania, 20 years as a judge in the Trial Division of the Court of Common Pleas, and more than 10 years as an assistant district attorney during which time she served as chief of the Domestic Violence Unit and chief of Superior Court Appeals. Greenspan is a director of the American College of Business Court Judges and a member of the American Law Institute.